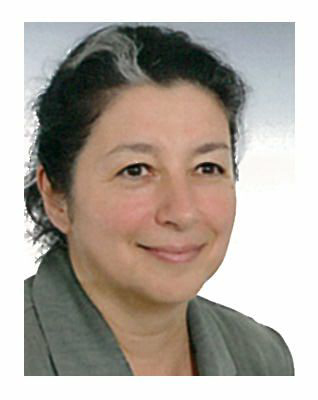 Mgr. Mária KOŠKOVÁ, CSc. (maiden name ANDREEVA) (1952)
Senior Research Fellow
maria.koskova@savba.sk Support of the 2nd volume edition of Bulgarian-Slovac dictionary
02/59209420
Mária Košková mainly deals with a confrontational research in a field of Slovak-Bulgarian lexicology, phraseology and grammar, lexicographic editing of Slovak and Bulgarian vocabulary. She is a main author, editor and a grant project leader of Bulgarian-Slovak Dictionary. She functions as a tutor in a doctoral study. There in Jan Stanislav Institute of Slavistics SAS Mária Košková has been working since April 1, 1997.
In 2007 – 2008, she was a leader of the APVV project Bulgarian and Slovak Lexicography in united Europe which was being solved in company with The Institute for Bulgarian Language "Prof. Lyubomir Andreychin" of Bulgarian Academy of Sciences.
Awards
Honorable mention and plaque of the Minister of the Culture of Bulgaria for a contribution to the development and propagation of the Bulgarian culture (2003).
First prize in a competition The Dictionary of the Year (2005; given by an international arry of The Union of Interpreters and Translators in Prague).
Premium in category of lexicographic works for the Bulgarian-Slovak Dictionary I (A – K), given by The Literary Fund of Matej Bel Award in 2006.
Honorable plaque of Ľudovít Štúr for the contributions in social sciences (given by SAS in 2012).
Bibliography is available in Slovak version.